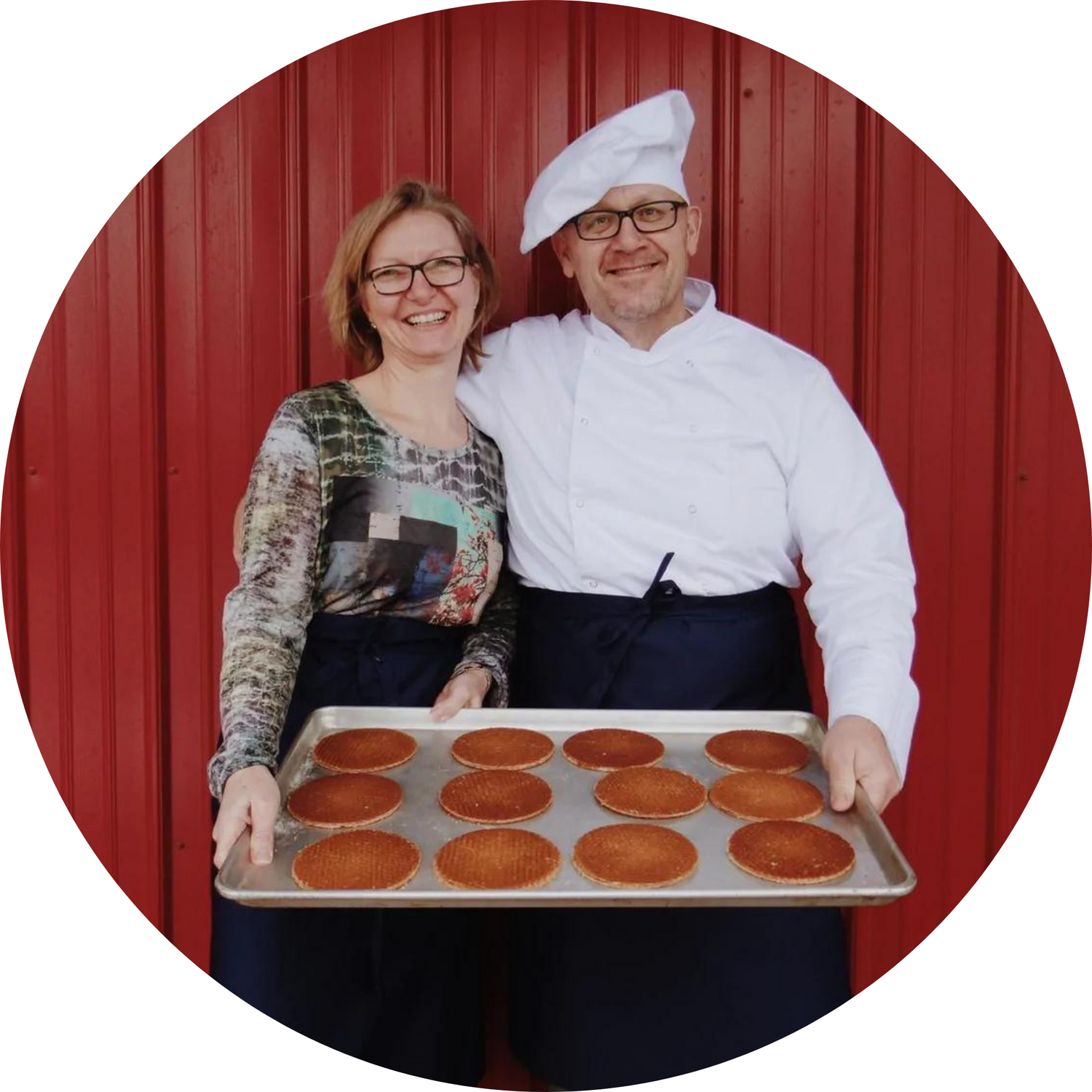 A Note From the Founders
We proudly bake our freshly made Stroopwafels by hand and made from the finest flour and butter - always without artificial flavors or preservatives.
We deliver the freshest Dutch Waffle Company Stroopwafels to coffee shops, bakeries, supermarkets, gift shops - and right to your doorstep.
We are also able to attend your venue like a wedding, shop opening, street fair, carnival or anywhere that needs a good Stroopwafel.
Feel free to make an appointment with one of our sales managers to see how we can work together.
Hope to see you soon.
Kind regards,
Bianca & Patrick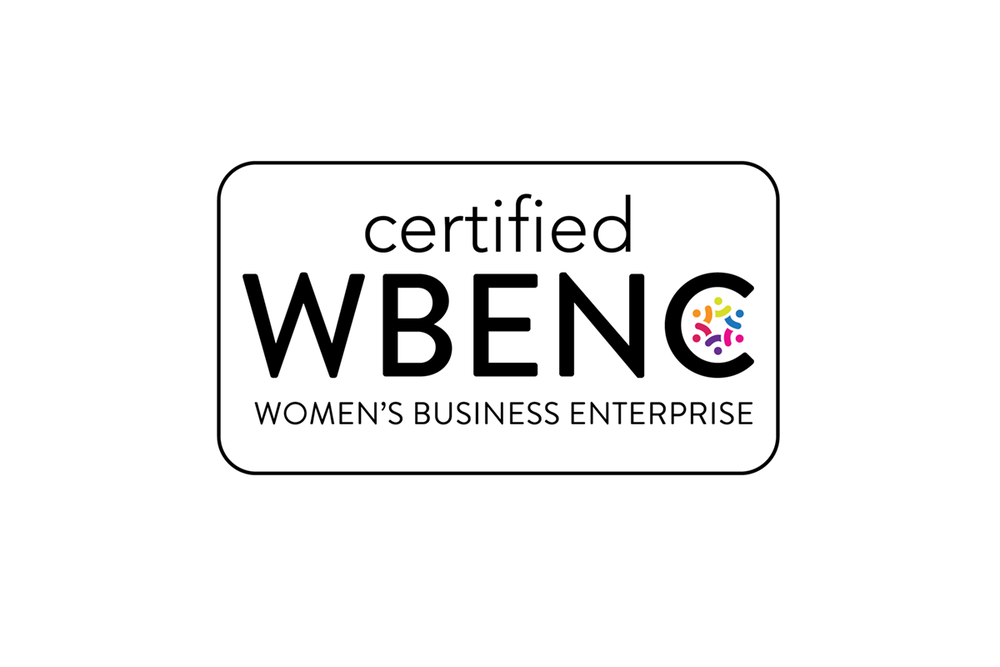 Woman Owned Business
Dutch Waffle Company is a Certified Woman Owned Business. WBENC and WeConnect worked together to help Dutch Waffle Company get certified. We are the first US based business non US owned that received this certification.
More about becoming a Certified Woman Owned Business
Finest Ingredients + Made by Hand
The Dutch Waffle Company is introducing the Stroopwafel to the United States as a multi-purpose snack and delicious Dutch treat without artificial flavors or preservatives.
We proudly bake our freshly made Stroopwafels by hand and made from the finest flour and butter right here in Plymouth, Indiana.
Dutch Waffle Company Featured on Shop Local Network
Dutch Waffle Company
In 1988 Dutch Waffle Company, President Bianca Elisabeth Letens – Van der Gaag attended the North Wood High School in Nappanee, Indiana as a Senior and had an amazing year. From that time on, she stayed in close contact with both of her host families - the Curtises and The Hartmans.
Bianca introduced Stroopwafels to both of her host families and got them hooked. 
Every visit after that, Bianca always had to bring the famous Dutch Stroopwafel cookies to both families. After Bianca met her husband Patrick in 1993, she took him over for the first time in 1995 to the United States.  She introduced him to her host families, bringing two suitcases along - one filled with personal belongings and the other with Stroopwafels.
In 1998 Bianca and Patrick got married and both families came over to the Netherlands for the wedding. At that time, Jim Hartman advised Bianca and Patrick to start selling Stroopwafels in the USA. Being a smart businessman, Bianca and Patrick took his advice, bought a waffle baking iron, and got trained at a famous Stroopwafel factory.
In 1999, Bianca and Patrick did a 10-week market research project to see if the United States was ready for Stroopwafels. In that 10-week time period, Bianca and Patrick met a lot of companies that wanted to work together with them to get the Stroopwafels sold in the USA.
The Dutch Waffle Company was born and registered in Elkhart, Indiana in August, 1999.
A tough and time-consuming period started with lawyers to get all the documents and Visas
to move over to the USA. After a couple of years, their attempts were put on hold due to the expense and disappointment of getting them done.
Almost reaching the age of 50, Bianca and Patrick put their still-living dream of selling Stroopwafels in the U.S. in prayer. After that, all the necessary doors opened and the process started moving forward again.
In July 2019, Bianca and Patrick got a "go" from the U.S. Consulate. They sold their house and were taken to the airport by their close friend Henk Venema.
The Dutch Waffle Company was allowed to spread their wings in the U.S., following their
oldest daughter that was living as an alumnus at Bethel University in Mishawaka, Indiana.
In the News
ABC News Channel 57

Local couple's stroopwafel company is their version of the 'American Dream'

Read story

South Bend Tribune

Dining A La King: Northern Indiana benefiting from a dream that never waffled.

Read story

The Lakes Magazine

Roundly Successful - Success Is Indeed Sweet for Dutch Waffle Company.

Read Story